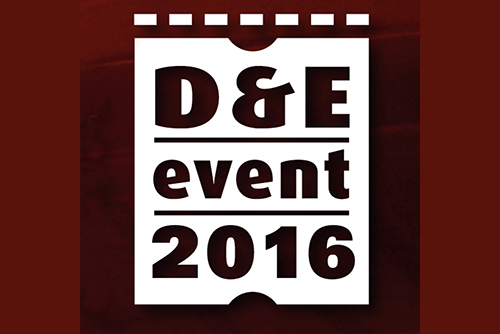 September 7, 2016
Adeas exhibits and lectures at the event on November 2nd 2016 in the '1931' congress centre 's-Hertogenbosch.

November 2nd, 2016 – Congress Centre 1931, 's-Hertogenbosch
On the 2nd of November the eighteenth edition of Design Automation & Embedded Systems Event will take place in 1931 Congress Centre Brabanthallen, 's-Hertogenbosch, the Netherlands.
During the annual event over 400 developers and adopters of embedded systems can inform themselves on the latest technological developments and exchange views and experiences with colleagues.
This year 33 lectures will be giving within the themes FPGA, Electronic Design/Production, Internet of Things, Security, Embedded and Bluetooth LE. Adeas will also give a lecture with topic 'High-bandwidth Digital Content Protection in a FPGA':
The HDCP standard describes how audio and video signals can be encrypted to prevent illegal copying and will be used in combination with for example HDMI and Display Port Interfaces. Since the Ultra HD video resolutions, an extended content protection is needed. In this lecture we pay attention to the implementation of HDCP in an FPGA and the effect of the encryption, under which the exchange of several keys and indentifications.

During the breaks 34 exhibitors will inform and demonstrate the latest possibilities and techniques.
Adeas is also represented with a booth on the exhibition floor and welcomes you to meet or catch up with Adeas Management and senior technical staff.
Free admission
You can register for free admission to the event with our relation code DE2348. Your colleagues and relations can also register with this code.
For more information and the full conference program, visit the event website: link
1931 Congress Centre Brabanthallen
Oude Engelenseweg 1
5222 AA 's-Hertogenbosch
The Netherlands
www.1931.nl