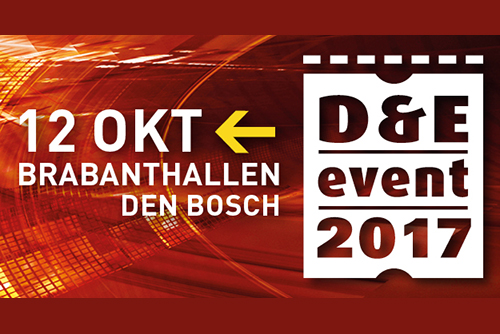 September 7, 2017
Adeas exhibits and lectures at the event on October 12th 2017 in the '1931' congress centre 's-Hertogenbosch.

October 12th, 2017 – Congress Centre 1931, 's-Hertogenbosch
On the 12th of October the twentieth edition of Design Automation & Embedded Systems Event will take place in 1931 Congress Centre Brabanthallen, 's-Hertogenbosch, the Netherlands.
During the annual event developers and adopters of embedded systems can inform themselves on the latest technological developments and exchange views and experiences with colleagues.
This year several lectures will be given within the central themes FPGA, Security, Internet of Things, Electronic Design & Production and Embedded. Adeas will give a lecture on the topic :
'digital signal processing in an FPGA for Software Defined Radio'
Adeas develops the best possible (measurement) receiver by digitizing as many steps as possible in the receiver chain. To process the large amount of data received by the front end, an FPGA implementation has been chosen. In this lecture, we pay attention to the entire design of an RF receiver. From tuner and functions realized in digital logic such as a FIR filter and sample rate converter to I/Q and meta data transport for further processing in software.
During the breaks 32 exhibitors will inform and demonstrate the latest possibilities and techniques. Adeas is also represented with a booth on the exhibition floor and welcomes you to meet or catch up with Adeas Management and senior designers.
Free admission
You can register for free admission to the event with our relation code DE9178. Also your colleges and relations can register with this code. For more information and the full conference program, visit the event website: deneonline.nl
1931 Congress Centre Brabanthallen
Oude Engelenseweg 1
5222 AA 's-Hertogenbosch
The Netherlands
www.1931.nl