Are you a talented recently graduated Bachelor of Electronics Engineering or equivalent and have some experience with FPGA's?
Do you want to be involved in development projects from beginning to end?
Do you want to be part of a team of developers and engineers (HW/SW/FW) and tackle technical challenges all the time?
Do you want a become a certified FPGA designer?
Adeas is an advanced electronics design services and IP-core company, specialized in (co-)design of advanced IP cores, modules and products. Most projects Adeas takes on are directly for a specific customer active in one of four markets (Broadcast, Video and Imaging, High Tech Industrial or Test & Measurement). The main in-house development disciplines are firmware (FPGA programming), electronics design and (embedded) software. Depending on the size of a project the project team can vary from 2 to 8 people. Within Adeas the communication lines are short and decisions can be made rapidly.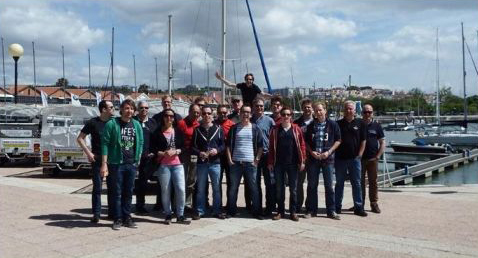 You have the ambition to become a professional firmware/ FPGA designer and have fun doing so. You want be trained to learn from higly skilled co-workers and become a certified FPGA designer and earn respect. You like to work in a company where you have real influence in a job that doesn't feel like a straitjacket.
Designing and coding the RTL of firmware blocks in a project

Testing and integrating your work with colleagues

Collaborate with colleagues on a technical level
You have some experience with designing firmware for FPGA's (VHDL, Verilog, HLx)

You have some experience with tools like Vivado, Quartus, ModelSim

You were in the top 10% of your graduation year

You master the English language at least at a B2 CEFR level and Dutch at a A2 level

You have good communication skills and enjoy collaboration

You have some experience with software and / or digital hardware development
A Bachelor's or Master's degree in Electronics Engineering or equivalent

Show serious talent and motivation to become a professional firmware designer of FPGA's (VHDL, Verilog, HLx)
Challenging technology in rapidly changing markets

Working in a High Tech environment

Pleasant colleagues and informal working atmosphere

Advanced tooling and labs with high-end measurement equipment

Skilled colleagues that will help you grow

25 to 38 holidays per year

Attractive secondary benefits like: training budget, pension, company stock plan, etc.

Modern, easily reachable and spacious offices with ample parking space where you have your own desk and labspace
Apply by sending a cover letter and resume and we will respond within a couple of days.
We stimulate candidates for this position to apply directly not through a secondment or recruitment company.
An external assessment can be part of the selection procedure.
We prefer candidates that are already resident of the Netherlands.
Acquisition on account of this vacancy is not appreciated.