Are you an experienced firmware or digital electronics designer and ready for a next step?
Or are you a project leader eager to do more hands on development work?
Do you want to have the lead in a development project and directly talk with customers?
Are you comfortable to discuss technology, planning and conditions on all levels?
Adeas is an advanced electronics design services and IP-core company, specialized in (co-)design of advanced IP cores, modules and products. Most projects Adeas takes on are directly for a specific customer active in one of four markets (Broadcast, Video and Imaging, High Tech Industrial or Test & Measurement). The main in-house development disciplines are firmware (FPGA programming), electronics design and (embedded) software. Depending on the size of a project the project team can vary from 2 to 8 people. Within Adeas the communication lines are short and decisions can be made rapidly.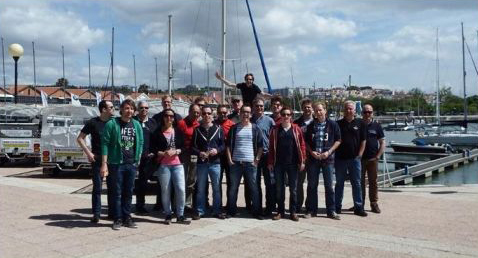 You have the ambition to further develop your technical system level and interpersonal skills while still staying hands on with the actual development. You enjoy broadening and deepening your knowledge and collaborate with experienced and highly skilled colleagues. You like challenges and are not afraid to take responsibility. You look forward to work in a company where you have real influence in a job that doesn't feel like a straitjacket.
Discussing requirements and project issues with all stakeholders

Making estimates and collaborating on customer quotes

Working with colleagues doing your part of the development project

Setting priorities, keeping track of project progress and leading the Adeas project team

Signaling risks, opportunities and acting on them
You communicate easily and fluently with all stakeholders of a project

You are a capable designer of advanced firmware and/or digital electronics

You are an experienced team player and have leadership qualities

You are able to switch your attention easily

You are able to see the broader picture

You enjoy collaboration with colleagues and third parties

You are not easily discouraged and motivate the designers

You master the English language at least at C1 CEFR level and Dutch at A2 level
Bachelor's or Master's degree in Electronics Engineering or equivalent

At least 7 years experience as an (senior) engineer or designer of electronics and/or firmware
Challenging technology in rapidly changing markets

Working in a High Tech environment

Pleasant colleagues and informal working atmosphere

Advanced tooling and labs with high-end measurement equipment

25 to 38 holidays per year

Attractive secondary benefits like: training budget, pension, company stock plan, etc

Modern, easily reachable and spacious offices with ample parking space where you have your own desk and labspace
Apply by sending a cover letter and resume and we will respond within a couple of days.
We stimulate candidates for this position to apply directly not through a secondment or recruitment company.
An external assessment can be part of the selection procedure.
We prefer candidates that are already resident of the Netherlands.
Acquisition on account of this vacancy is not appreciated.