Adeas is an independent design house developing customer specific electronic modules, IP cores, products, and embedded systems. We offer design services involving hardware-, firmware-, and software design to create optimal tailor made solutions. Our creativity, knowledge, and experience enable us to turn ideas into solutions realizing the specific wishes of our client and meet challenging requirements.
Adeas is specialized in FPGA and SoC based electronics designs up to high complexity. We combine technology and domain knowledge to support companies active in professional and industrial markets including broadcast, video & imaging, semiconductor as well as test & measurement and high-tech machinery.
Adeas is based in Eindhoven, The Netherlands and serves customers across three continents.
Adeas was founded in 2005 by Antoine Wijlaars and Antoine Hermans. Both of them already had extensive experience working in electronics design service companies in design and managerial positions. From the first year of our existence, several large high-tech Dutch Corporations and SME's put their trust in them outsourcing advanced electronic design work to Adeas.
Using FPGA's in our designs, has been a logical choice from the very start and this we developed into a speciality. In 2012 Adeas was the first Benelux company welcomed into the Design Service Network of Altera (now Intel) as well as becoming the first certified member of the Xilinx Alliance Program. While steadily growing, Adeas expanded its offices twice in the early years until in 2013 further expansion resulted in moving to our current address. In recent years our customer base has grown more and more international especially serving a customer base in Broadcast and Professional Audio/Video.
Adeas is specialized in FPGA and SoC based electronics designs up to high complexity.
At Adeas there are two important factors that drive us to give it our best every single day. Firstly we have a passion for technology and strive to develop smart solutions for challenging cases involving (embedded) IP, module, product or system design. Developing and implementing solutions where others struggle, is what makes us proud. Secondly, we love to make our customers happy, ultimately by presenting them with state of the art competitive solutions that check all their requirement boxes. But also with the smaller things we encounter on daily basis like answering questions, explaining and advising or delivering on a promise. We enjoy working in close collaboration with our customers to get the best results. Our goal is to be our customers' design house of choice delivering smart solutions that help them in achieving their goals with excellent quality and outstanding service.
There exist a number of values we hold very dear at Adeas and we consider key values:
Reliability. In our opinion, an important virtue of a company is reliability, which translates in doing what you are saying and saying what you are doing. And of course, we take responsibility for our work.

Trustworthy. All our business partners can trust us with all kinds of information and depend on us keeping our word. We have a track record that proves that they can!

Creativity. Without creativity no truly innovative solutions can be found and realized.

Professional ability. No matter how elaborate the processes and stringent the procedures, rubbish in means rubbish out. Our people need to be good at their profession and it's our responsibility to ensure that they are.

Proactivity. A quality Adeas teams have often been complimented on.

Hospitality. Is what we choose to be because it helps everybody feel good and welcome.
The Adeas Development Centre consists of a close team of customer-oriented professionals, with a combined experience of over 300 years.
The Adeas Development Centre consists of a close team of customer-oriented professionals with over 300 years of combined experience. This experience is mobilized again and again to reach optimal solutions in terms of quality, flexibility, time to market and costs. To be able to meet our high

standard and customers' expectations we need our colleagues to be top-notch. Here are a few of them that interact frequently with customers, partners, and other collaborators.
Adeas cooperates with several companies in various areas for the benefit of our customers. Some of these cooperations have grown into partnerships where there is a preferred status toward each other.
Adeas is amongst others cooperating with, industrial designers, electronic manufacturing service companies, a software house and several component manufacturers and distributors. The interest of our client is our foremost concern while selecting with whom to cooperate in a project.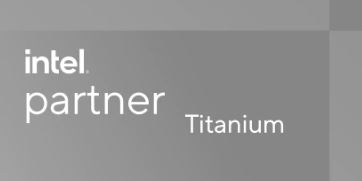 Adeas is an Intel Titanium partner for FPGA design services and IP which is the highest level possible
"The Intel Partner Alliance members offer an extensive portfolio of design services, intellectual property (IP) and products that can help customers meet challenging product development needs, lower risk, and accelerate time to market. They have expertise designing with Intel FPGA products, tools, and intellectual property combined with application experience to offer customers design services ranging from selecting the right Intel FPGA device to full turnkey or system-level design."

Adeas is a Premier Member of the AMD Adaptive Computing (formerly Xilinx) Partner Program which is the highest possible tier in the program
"Premier Members represent the highest level of qualification and commitment to robust quality, business, and technical processes. Premier Members have been qualified through an extensive company audit, receive prioritized technical support, early access to new technologies, maintain current AMD technical certification, and are committed to a high level of collaborations with AMD."
As a fully independent design house, Adeas' primary focus is on the client's interests while making development choices.
In general, our purchases, quotations, and agreements are governed by the general terms of purchase or the general terms for delivery as drawn up by FHI and filed at the Chamber of Commerce in Amersfoort, The Netherlands. Customers and suppliers can obtain a free copy of these general terms and conditions on request.

We offer design services involving, hardware-, firmware- and software design to create optimal tailor made solutions.