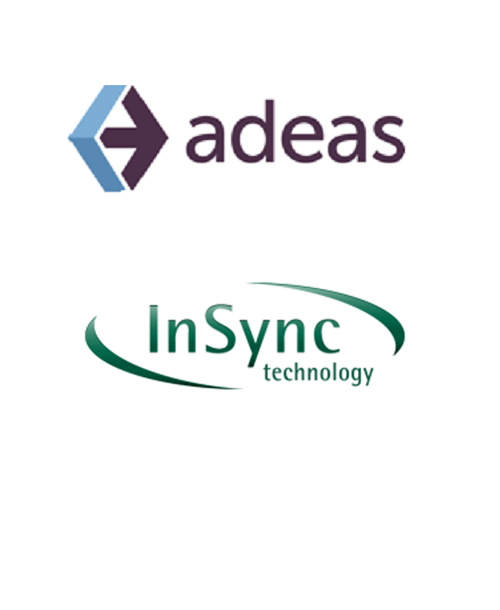 March 20, 2019

Press release
For immediate release:
InSync Technology Ltd Adopts the Adeas/Nextera ST2110 IP Core Set
March 20, 2019 – Eindhoven, Netherlands – Adeas bv is proud to announce that InSync Technology Ltd is the latest customer to adopt their industry leading ST2110 FPGA cores. The Adeas core set enables customers like InSync to get products to market quickly with a fully integrated and proven interoperable solution.
The SMPTE suite of standards for Video over IP includes ST2110 for video, audio, and ancillary along with ST2059 for Precision Time Protocol (PTP). The Adeas solution includes not only the SMPTE ST2110 & ST2059 components, but also the framers, packet filters, and internal processor to complete the package. "The Adeas core set is the only solution on the market providing all of the components required for turnkey ST2110," explained Paola Hobson, Managing Director of InSync. "The Adeas cores are fully modular, allowing us to customize it to our specific needs while maintaining a small FPGA footprint," Hobson continued.
"We are pleased to add InSync to the growing list of Adeas/Nextera customers," said Antoine Wijlaars, Managing Director of Adeas. "They are truly innovators in their field and their move to IP further cements their leadership position."
The Adeas/Nextera solution has been validated at numerous industry interop events and will be demonstrated at the Nextera booth at NAB 2019 in Las Vegas, booth SL10230. The cores will also be demonstrated for the second year in a row at the NAB IP Showcase, this time in the Future Zone, highlighting the crucial new NMOS IS-08 audio mapping feature.
About InSync Technology:
InSync Technology is a successful and growing employee-owned business. Since its inception in 2003, InSync has specialized in developing highly efficient signal processing hardware and software products, with a focus on motion compensated frame rate and format conversion (standards converters). Hardware products supporting live conversion for all formats up to 8K are sold via OEM partnerships with world-leading broadcast manufacturers.
About Adeas:
Adeas is an independent design house developing customer-specific electronic products and (embedded) systems serving our worldwide customer base. We develop and integrate IP, modules, boards and systems to specification for customers in the broadcast and pro AV industry and specialize in FPGA and SoC-based solutions.
About Nextera Video:
Nextera Video is a video processing firm whose mission is to solve the problems required to enable video over IP and hardware virtualization as part of the future software defined data center for broadcast. Nextera has teamed with Adeas to deliver comprehensive solutions for Video over IP enabling A/V equipment manufacturers to seamlessly transition to IP.